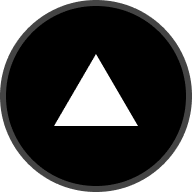 Vercel
Develop. Preview. Ship.
Usage
Vercel is the optimal workflow for frontend teams. All-in-one: Static and Jamstack deployment, Serverless Functions, and Global CDN.
To install the latest version of Vercel CLI, visit vercel.com/download or run this command:
To quickly start a new project, run the following commands:
vercel init     

#

 Pick an example project


cd

 

<

PROJECT

>

    

#

 Change directory to the new project
vercel          

#

 Deploy to the cloud
Documentation
For details on how to use Vercel CLI, check out our documentation.
Local Development
To develop Vercel CLI, first check out the source code, install dependencies, and build all packages:
git clone https://github.com/vercel/vercel.git


cd

 vercel
yarn
yarn build
At this point you can make modifications to the CLI source code and test them out locally. The CLI source code is located in the packages/cli directory.
From within the packages/cli directory, you can use the ts-eager command line tool to quickly excute Vercel CLI from its TypeScript source code directly (without having to manually compile first). For example:
npx ts-eager src
npx ts-eager src login
npx ts-eager src switch --debug
npx ts-eager src dev
When you are satisfied with your changes, make a commit and create a pull request!