Tabli-core - Browser-independent core of Tabli Tab Manager
Tabli is a simple, powerful tab manager for Google Chrome.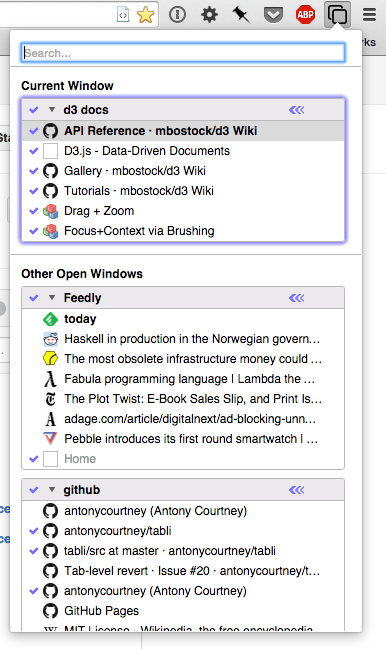 The popup can be used to quickly scroll through all open windows and tabs and switch to or close any open window or tab with a single click. Tabli also supports saving and restoring sets of tabs.
This repository the browser-independent core of Tabli.
You can learn more about Tabli by reading the Tabli Intro or Usage Guide.
License
This code is distributed under the MIT license, see the LICENSE file for complete information.
Keywords
none