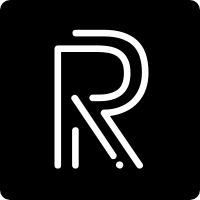 rrweb
This is a simpler version of the original rrewb README within this rrweb subpackage
rrweb refers to 'record and replay the web', which is a tool for recording and replaying users' interactions on the web.
Guide
📚 Read the rrweb guide here. 📚
Project Structure
rrweb mainly includes two funtions:
Record: The record function is used to record all the mutations in the DOM
Replay: The replay function is to replay the recorded mutations one by one according to the corresponding timestamp.
Roadmap
rrdom: an ad-hoc DOM for rrweb session data #419
storage engine: do deduplication on a large number of rrweb sessions
more end-to-end tests
compact mutation data in common patterns
provide plugins via the new plugin API, including:

XHR plugin
fetch plugin
GraphQL plugin
...
Internal Design
Contribute Guide
Since we want the record and replay sides to share a strongly typed data structure, rrweb is developed with typescript which provides stronger type support.
Fork this repository.
Run yarn install in the root to install required dependencies for all sub-packages (note: npm install is not recommended).
Run yarn dev in the root to get auto-building for all the sub-packages whenever you modify anything.
Navigate to one of the sub-packages (in the packages folder) where you'd like to make a change.
Patch the code and run yarn test to run the tests, make sure they pass before you commit anything.
Push the code and create a pull request.
Protip: You can run yarn test in the root folder to run all the tests.
In addition to adding integration tests and unit tests, rrweb also provides a REPL testing tool.
Core Team Members
Who's using rrweb