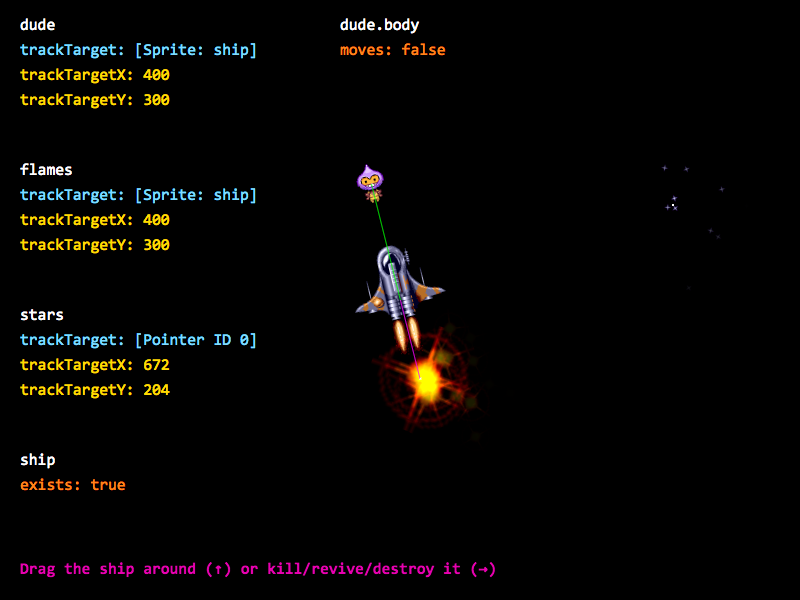 Use
Start tracking another object
target is a Display Object, a Pointer, or any object with x and y
trackRotation: match the object's rotation to the target's rotation
rotateOffset: rotate the offset around the target by the target's rotation
disableBodyMoves: suspend the object's physics movement while tracking
An Emitter moves its launch point (emitX, emitY) to follow the target. A Sprite moves its position.
The object stops tracking only if
the target is destroyed; or
a Pointer target is deactivated; or
you call untrack
It doesn't stop tracking if the target is killed.
It will not track while its own exists is false.
Stop tracking
Change Log
1.0.0 (2018-02-21) — Changed track arguments
0.1.3 (2017-02-27) — First NPM release