chx
A wrapper on top of JSX to make outputting text on a terminal with chalk a HTML-like experience.
How to use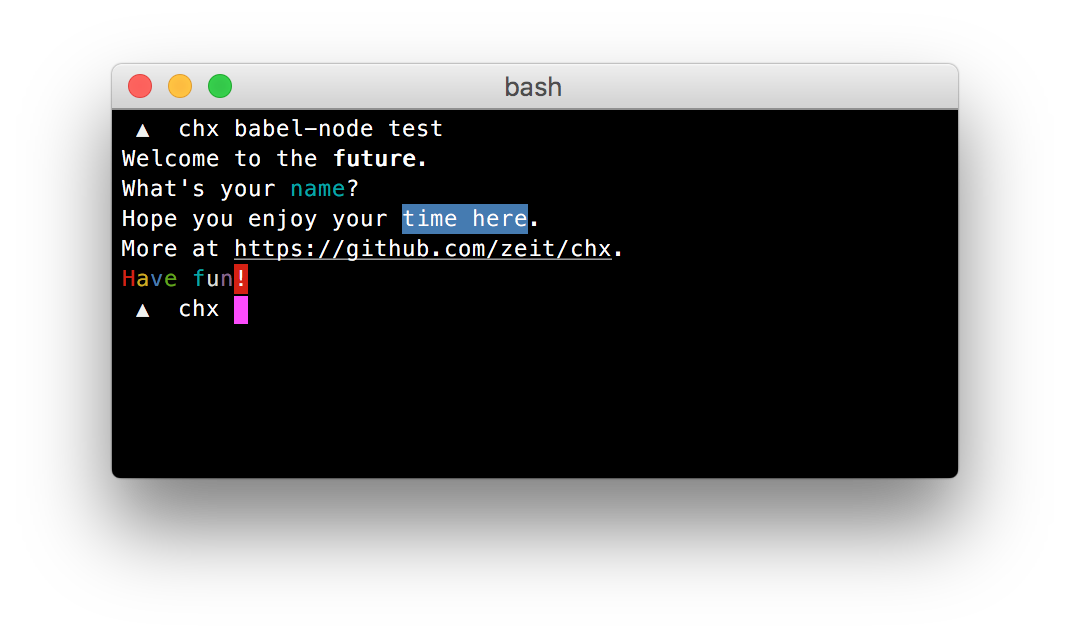 and make sure the babel transform react-jsx is in place.
Built ins
All the colors, modifiers and bgColors from chalk are available as tags. For example: <bgRed>, <blue> and <italic>
The HTML shorthands are exposed when available:

<b> (bold)
<i> (italic)
<u> (underline)
<strike> (strikethrough)

A special <bg color> element is available as a shorthand.
To wrap, we expose a few noop elements. Use whichever you like most:
For more advanced terminal UI needs, check out react-blessed.