Single Transferable Vote (STV) NPM library
TypeScript implementation of STV algorithm without any runtime dependencies.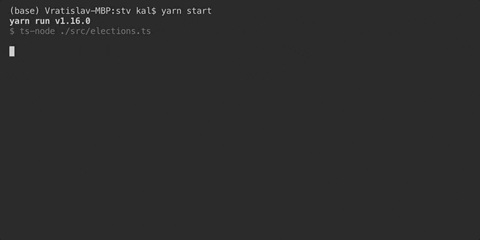 Getting started
Add the library into your project using either:
or
Import it into your project:
Usage
To evaluate election using STV, invoke the algorithm by calling the stv(opts) function:
Which STV counting method is implemented?
Currently, the Scottish STV rules are implemented. There may be more variants in the future.
License 📜
The stv library is licensed under MIT license.