STTS is a quick, offline reference guide to HTTP status codes.
Installation
Install stts globally to use it in your terminal no matter where you are in your folder structure.
npm i -g stts

Usage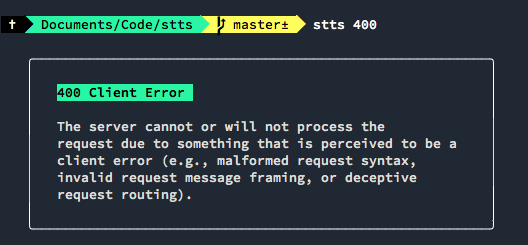 Simply type in stts followed by the status code to get a brief explanation of what it means.