Seedr.cc API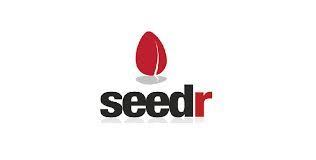 Unofficial API wrapper for seedr.cc
Example
The Following Code snipet will help you understand how to use this.
//

 Starts downloading, wait till that happens

var

 contents 

=

 

await

 

seedr

;

//

 An object containing list of all files and folders
Documentation
Logging in
There are two ways to login, that is,
using username and password
using device code
the username and password method returns a token with short lifetime while device id method returns a 1 year lifetime token.
//

 prints a device code and user code, go to seedr.cc/devices and add user code

//

 after adding user code, pass the device code parameter to getToken function

//

 returns a token with 1 year lifetime
** using an old token to log in directly **
Adding magnet link
Magnet link can be added using addMagnet function
//

 adds a magnet link, wait till it downloads
Getting contents
To get contents (only videos), use the getVideos function
Prints Array of Arrays with file data

      "fid": 124291671, // folder id

      "id": 636235280, // file id
Deleting contents
To delete Folders use deleteFolder function and to delete files, use deleteFiles function
Contributing
Thank you for your interest in contributing, If you feel like there's something missing or any new feature can be added, just create a PR and I will see the rest.
Help
You can contact me on social media, Everything about me can be found here
Installation
Requirements
Dev Dependencies
Credits
Contact
Contact me anywhere, just visit my portfolio
License
This project is licensed under MIT License, See LICENSE for more information