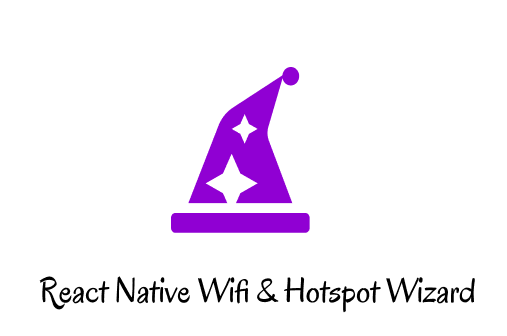 ⚙️ Configure both Wifi and Hotspot settings using a single library.
This library also automatically deals with run-time permission management.
Getting Started
Install The Library Using NPM
npm install react-native-wifi-and-hotspot-wizard
Link The Library
react-native link react-native-wifi-and-hotspot-wizard
Usage
WifiWizard

;

 

//

 turns on wifi

HotspotWizard

;

 

//

 turns off hotspot
Refer Official Documentation for detailed usage of all the methods :-

📱 Test Library
To checkout this library before using it you can install WifiAndHotspotWizardDemo.apk
You can also find the code for Example Application over Here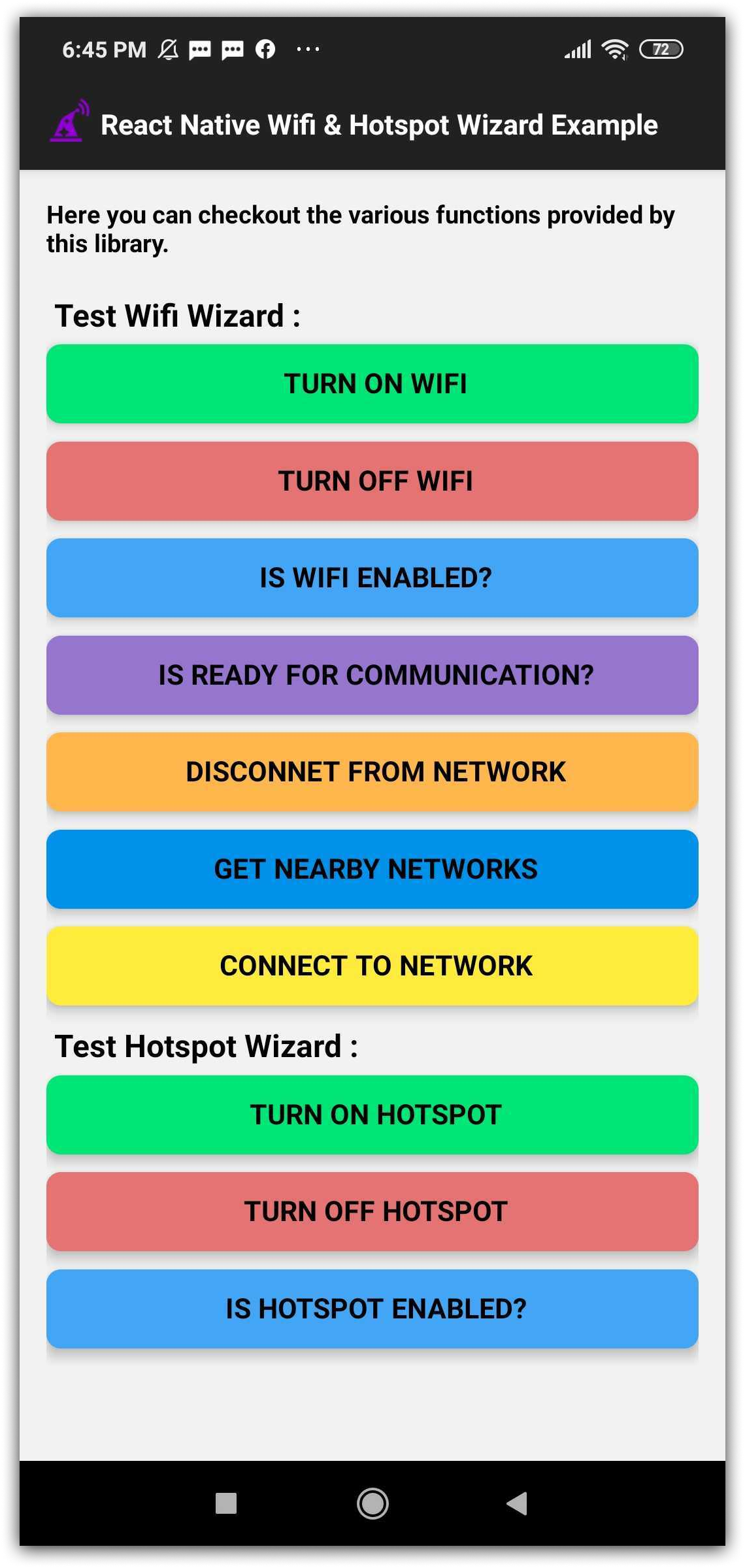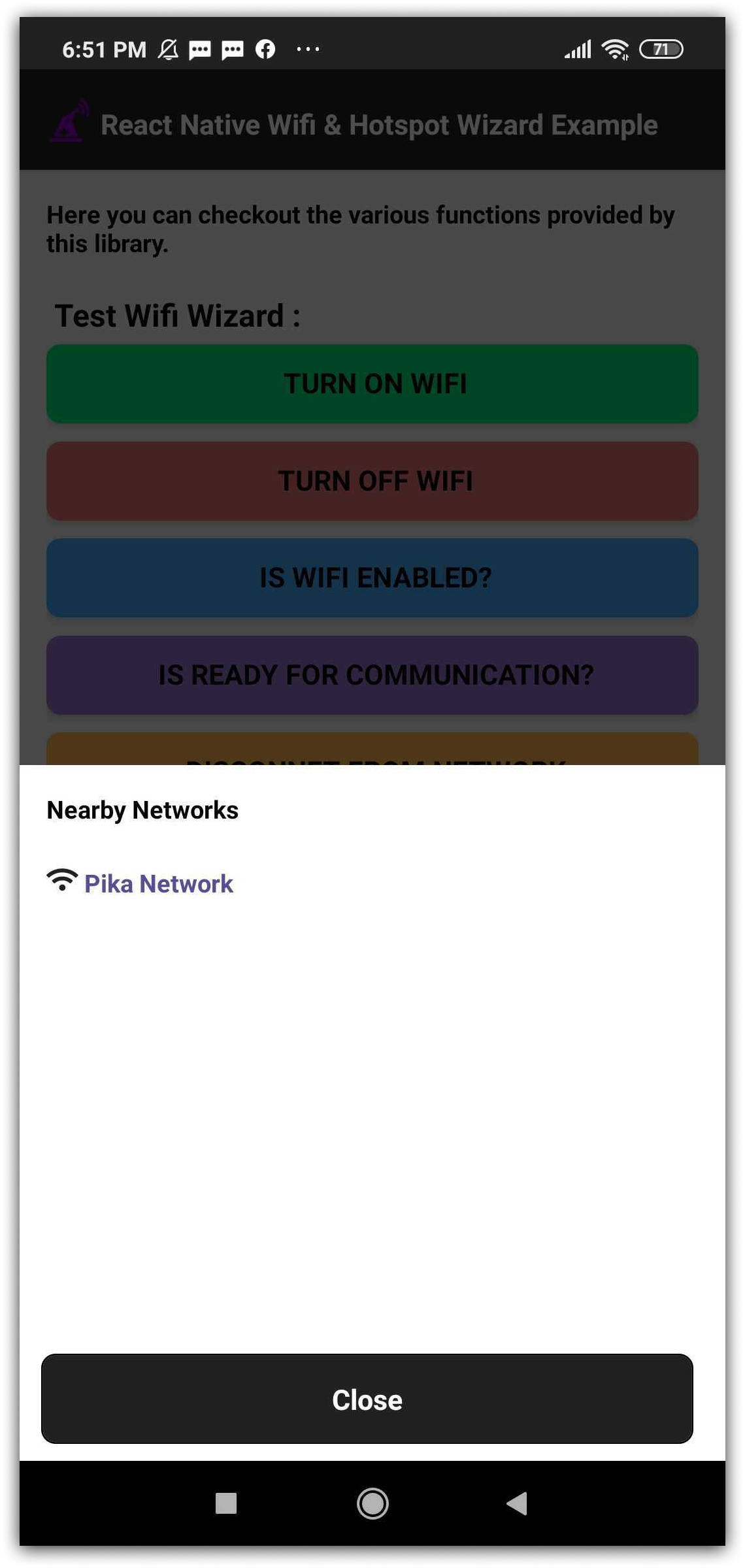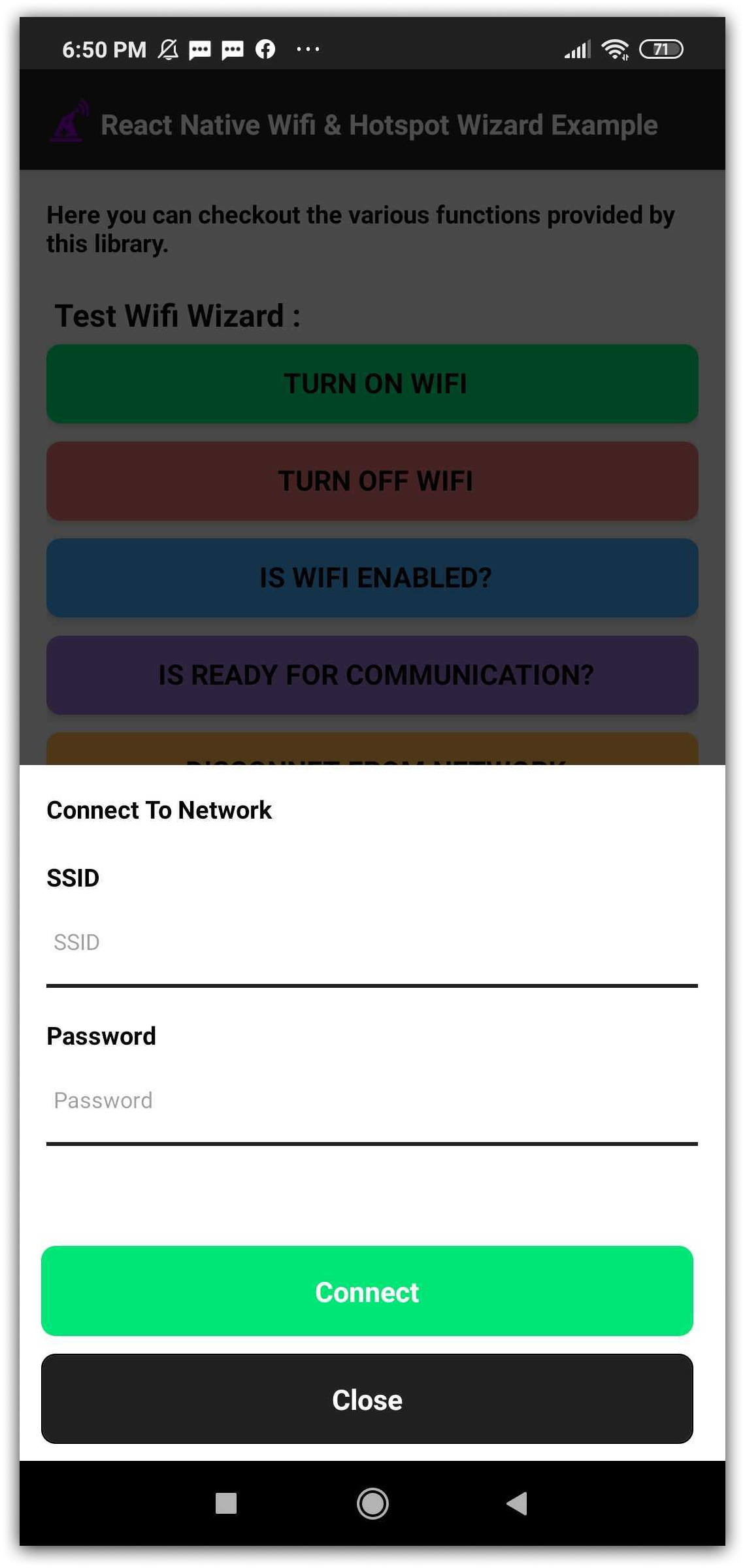 ⏱️ CHANGELOG
You can find all the changes made to this library in CHANGELOG.md
😎 CONTRIBUTE
Feel free to contribute to this library, any small addition to this is very much appreciated and welcomed :)
Checkout the CONTRIBUTION Guidelines to get started.
You can start by checking out some of the Issues in the application.
---