Robust, fast and cross browser layout scaffolding based on Flexbox
Css Plus want to provide a simple and fast way to realize flexible layout based on flexbox modeling. This awesome css feature lets you specify a flexible container within which direct children can be also flexible and float as columns or rows.
Usage
Add this css file:
Done!
Whit css+ you can create flexible layout like this:
                    

... your stunning content ...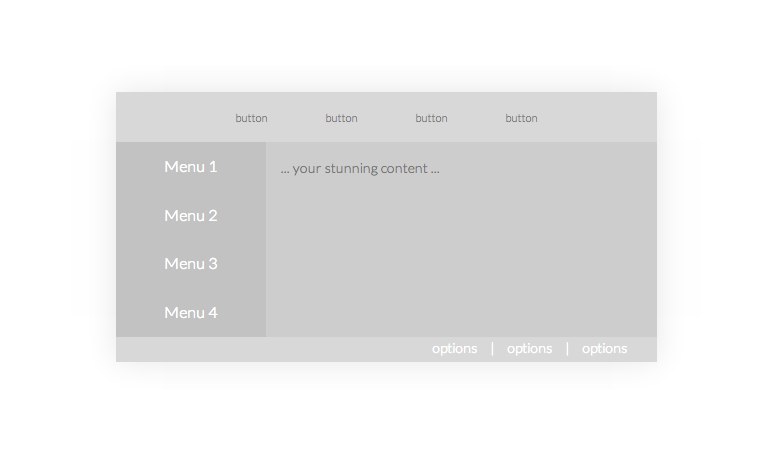 Or like these demos: ### Demo 1   ### Demo 2   ### Demo 3   ### Demo 4   ### Mobile demo  
Try on your phone: