homebridge-website-to-camera
Homebridge plugin for displaying a Website (intended for Google Maps-->Traffic) as Camera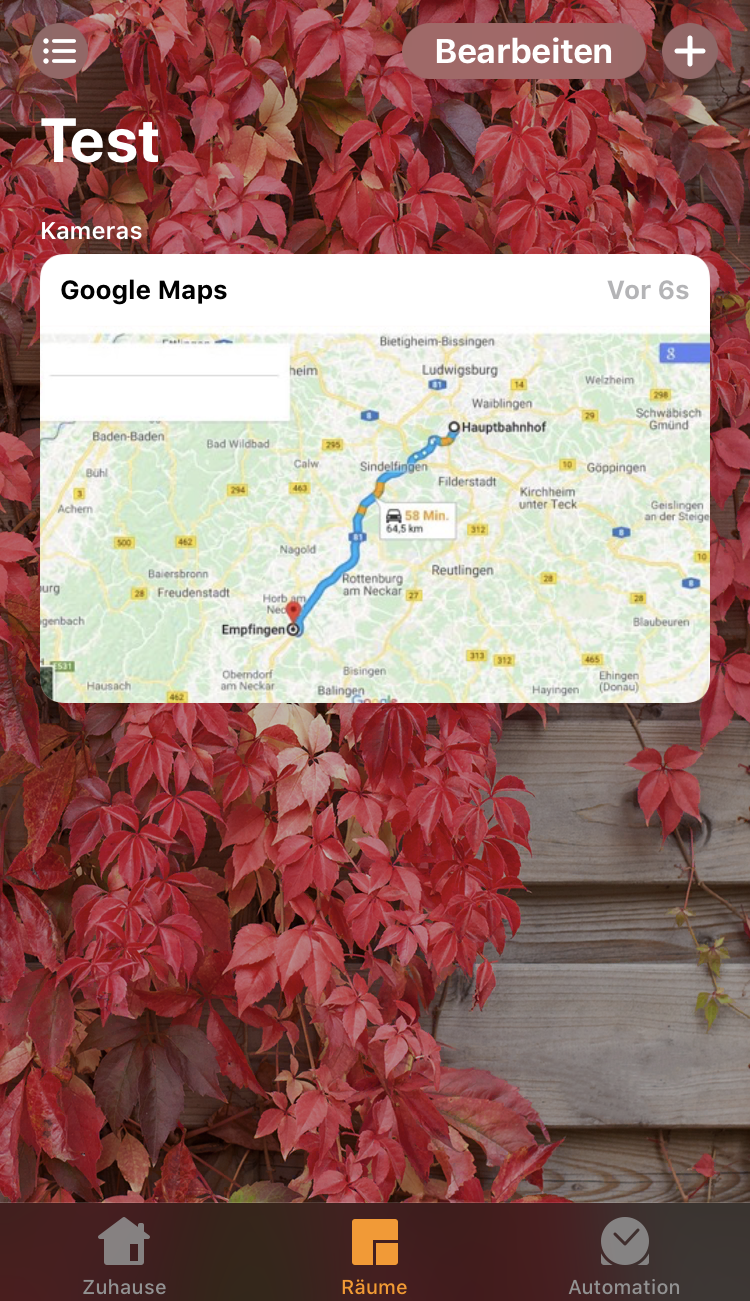 Installation
Make sure you have homebridge installed.
Download the latest Chromium sudo apt-get install chromium-browser
Verify the Chromium installation by running chromium-browser, output should be similar to (chromium-browser:30533): Gtk-WARNING **: cannot open display
Install this plugin using: sudo npm install -g homebridge-website-to-camera
Update your Homebridge config.json using the sample below (append in the block 'platforms' not 'accessories')
Configuration
Update your config similar to this:
You can add multiple cameras!
Config file
Take a look at the example config.json
Fields:
name name of the camera (required)
url the URL of the website that is to be captured (required)
scale HomeApp requests an (probably device dependent) size for the preview-image. With e.g. scale set to 2 (default) the virtual browser window is set to this size. Best is to skip this field.
OR width / height the width/height of the virtual browser window. This is optional and overrides scale.
chromiumPath path to chromium-executable (defaults to "/usr/bin/chromium-browser")
timeout timeout in ms for waiting until the page has no more pending requests. resembles to puppeteer.goto() (defaults to 10000 --> 10s)
renderTimeout timeout in ms for waiting AFTER the page has loaded before taking the screenshot. userful for PWAs. (defaults to 1ms)
Usage
In some cases, the camera is not visible in Home-App:
Press + on top right corner in Home-App
Press Add device
Press Code missing
Select Camera
Background
The plugin uses Puppeteer/Chrome headless to capture the screenshots. The Browser instance stays open all the time for better performance and less CPU/Mem consumption.
TODO
Live-Video not working. As far as I understood HomeKit requires an RTSP-stream where it can connect to. So this feature might not come at all.