Ready to take your JavaScript development to the next level?
A tiny JavaScript library using WebRTC getStats API to return peer connection stats i.e. bandwidth usage, packets lost, local/remote ip addresses and ports, type of connection etc.
It is MIT Licenced, which means that you can use it in any commercial/non-commercial product, free of cost.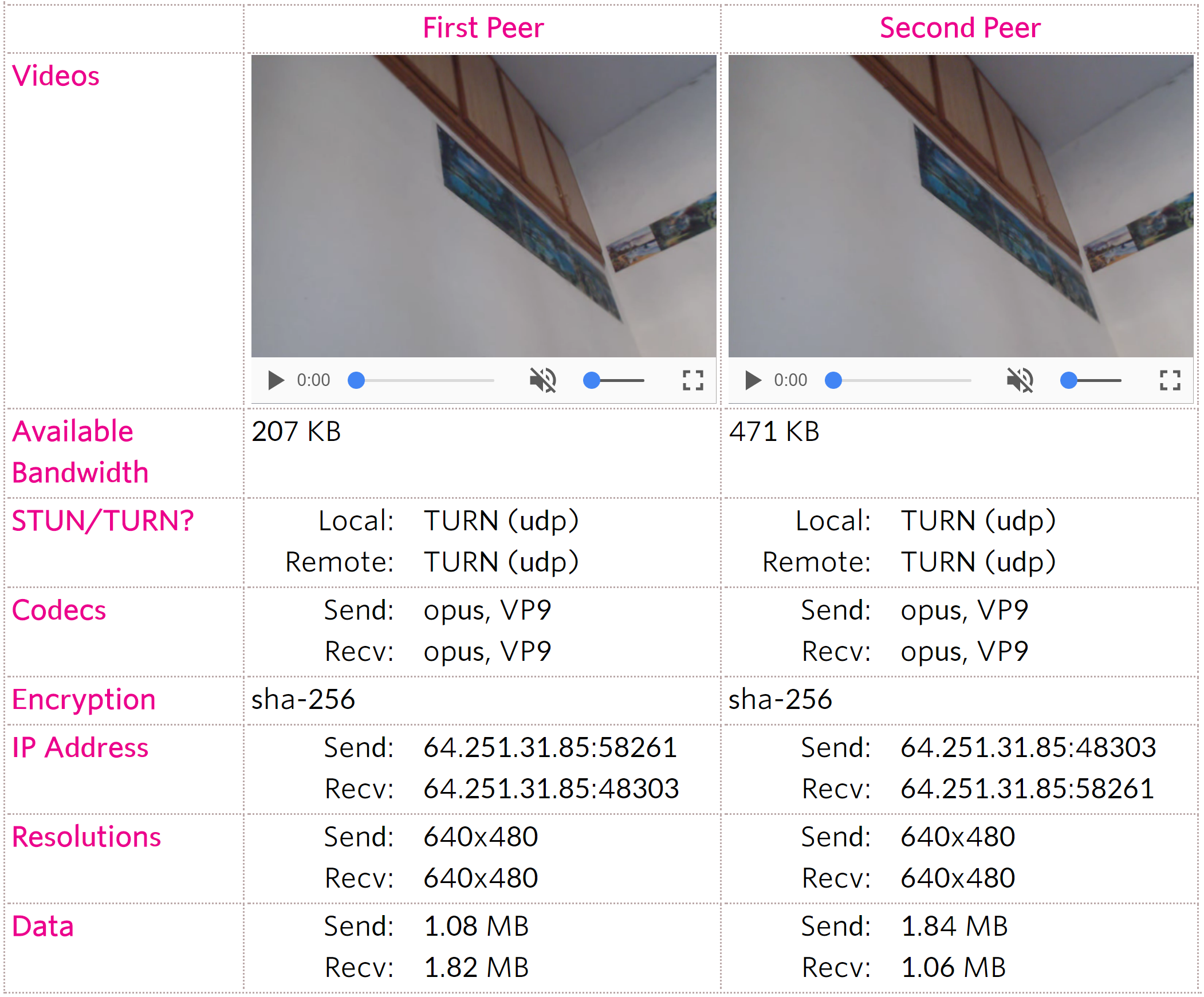 npm install getstats

cd node_modules
cd getstats
node server.js

# and open:
# http://localhost:9999/

To use it:
<script src="./node_modules/getstats/getStats.js"></script>
Link the library
Or link specific build:
Or:
Usage
var

 rtcPeerConnection 

=

 

rtcConfig

;

var

 repeatInterval 

=

 

2000

;

 

//

 2000 ms == 2 seconds
Safari?
result.datachannel
//

 states => open or close
result.isOfferer
Offerer is the person who invoked createOffer method.
result.encryption
To detect which tech is used to encrypt your connections.
result.nomore()
This function can be used to ask to stop invoking getStats API.
result.bandwidth
You can use result.bandwidth.speed to detect your system's available download speed.
result.audio
result.video
result.connectionType
result.resolutions
result.results
It is an array that is returned by browser's native PeerConnection API.
//

 "getStatsResult" is your "result" object
Above array looks like this:
Disclaimer
There is no warranty, expressed or implied, associated with this product. Use at your own risk.
License
getStats.js is released under MIT licence . Copyright (c) Muaz Khan.