deni-react-treeview
A modern, themable and configurable treeview for React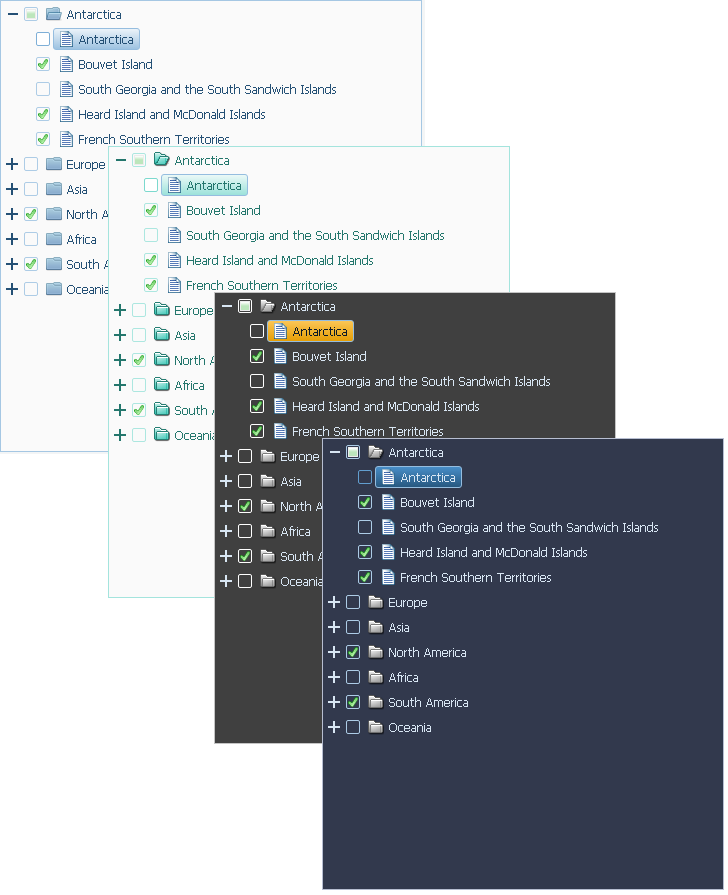 TODO: Implement unit tests, E2E tests, CI.
Installing with NPM
npm install deni-react-treeview --save
Usage
Added to your react component
For more details: examples
API
Features
Cross-Browser.
Binding to a JSON (locally, remotely and lazy-load)
Predefined Themes
Theme Customization
Events
Checkboxes
And so on...
Properties
autoLoad (boolean)
lazyLoad (boolean)
marginItems (integer)
selectRow (boolean)
showCheckbox (boolean)
showIcon (boolean)
showRoot (boolean)
theme (string)
Events
OnRenderItem
onBeforeLoad
onAfterLoad
onSelectItem
onExpanded
onColapsed
onLazyLoad
onCheckItem
json example
License
Author
Denimar de Moraes (denimar@gmail.com) is a full-stack developper at Feracode, Florianópolis, Santa Catarina, Brazil.