arduino remote cat controller
to use the cat bot you need to require it ...
see the code above.
from time to time J5 tries to convert my bluetooth port to an arduino, so i need to specify the port the arduino is hooked up to. you can spécify the desired port from the command line as an argument with the flag -P.
node cat.js -P /dev/cu.usbmodem1421
move the X axis servo to 30° hardware.x.to(30) same goes for Y
switch the laser on hardware.laser.on() same goes for online led
for the moment the cat is hardwired, so to have a properly responding cat remote control device wire as follow :
servoX : pin 10
servoY : pin 9
online led : pin 13
laser : pin 12
here is a diagram of the cat wiring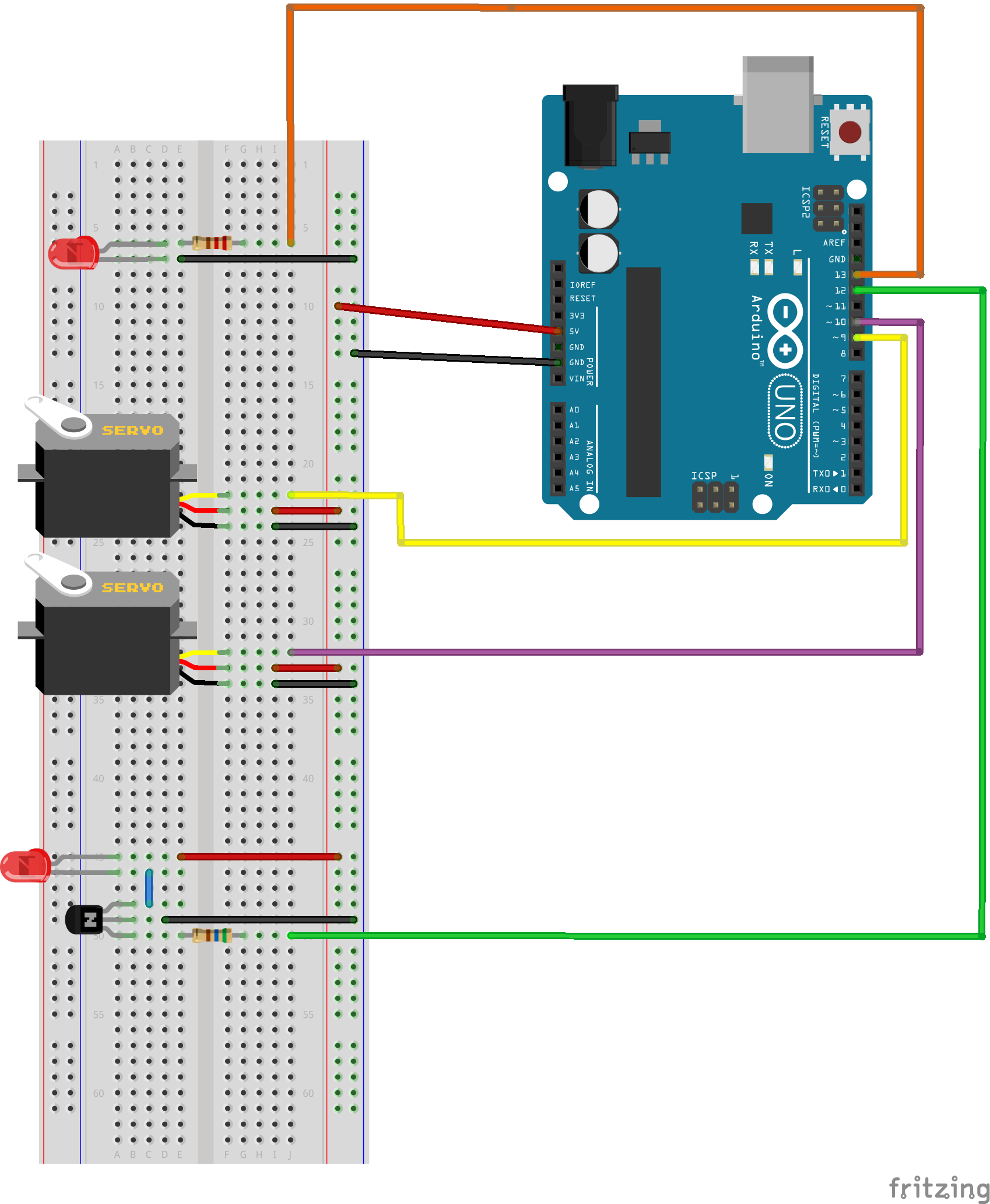 the led with the transistor is the laser, my Fritzing did not have a laser module
see the unfinished docs in the link bellow
get the (still at work) docs here