An Angular.js wrapper for Intercom.io
angular-intercom
An Angular.js wrapper for Intercom.io providing a simple and familiar API for Angular Developer. I also added a asynchronous loading option $intercomProvider.asyncLoading(true) to allow anyone to quickly drop in and start using Intercom. This is great for startups who need a quick and easy way to interact with their customers
#How do I add this to my project? You can download angular-intercom by:
(prefered) Using bower and running bower install angular-intercom --save
Using npm and running npm install angular-intercom --save
Downloading it manually by clicking here to download development (unminified) (minified)
CDN https://cdn.rawgit.com/gdi2290/angular-intercom/master/angular-intercom.min.js
Here is a simple Example App which allows you to include your own app_id to test. Below is a quick start guide. Use either $intercom or Intercom service depending on your preference and opinions.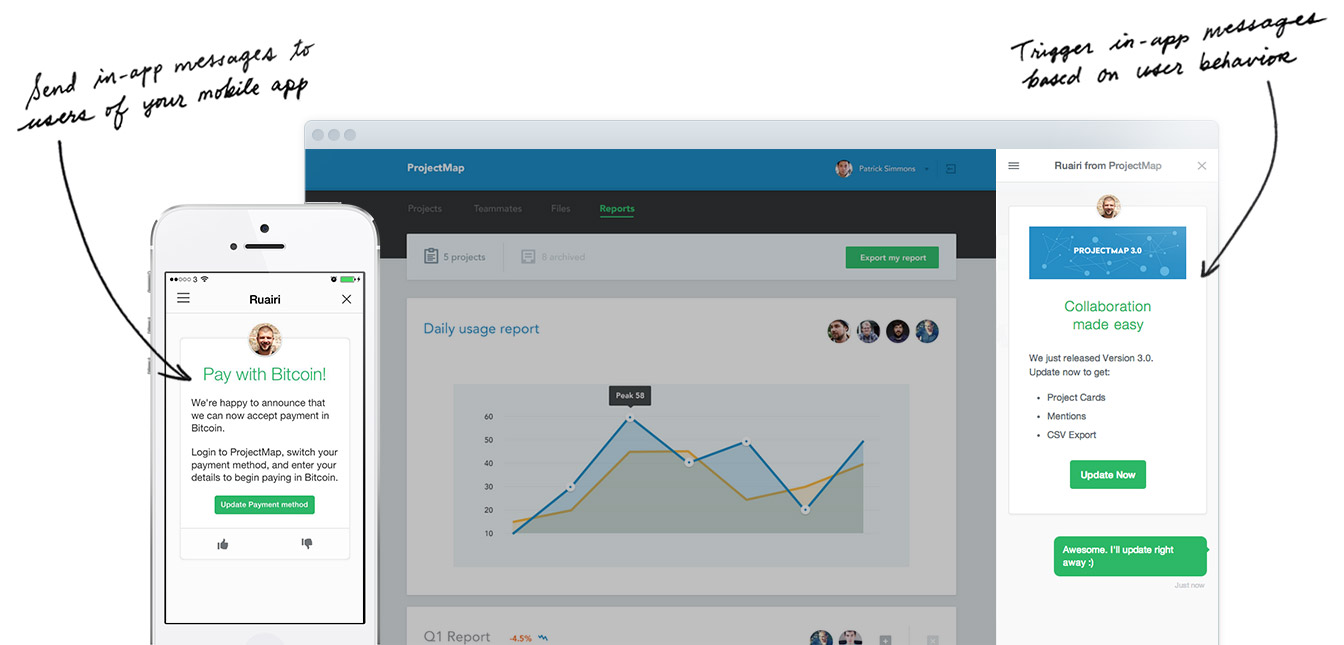 What is Intercom? An entirely new way to connect with your customers. Intercom shows you who is using your product and makes it easy to personally communicate with them through targeted, behavior-driven email and in-app messages.
Please see changelog for recent updates